Cher(e) Abonné(e),

Le mardi 5 décembre 2017, nous vous proposons 4 New(s) qui peu(ven)t vous intéresser:

Réseau Maths, Finance & Big Data sur LinkedIn : merci à nos +27.000 abonnés ! Cliquez ici pour les rejoindre
BigDataFr vous souhaite une excellente journée et vous propose aujourd'hui :
[A télécharger] Ebook MATLAB - Modélisation des Risques Financiers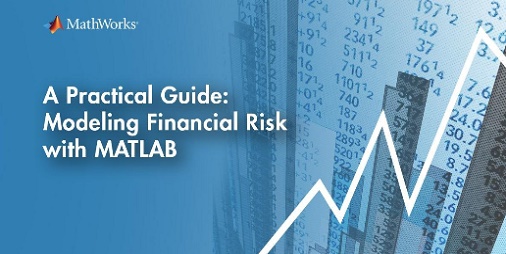 Ebook Gratuit – Modélisation des Risques Financiers
Téléchargez maintenant
Vous souhaitez apprendre comment modéliser des risques financiers avec MATLAB pour identifier, évaluer, contrôler et maîtriser le risque ?
Téléchargez cet ebook et découvrez à l'aide d'exemples et ressources liées à la gestion des risques financiers :
Les différents modèles de risque financier dans MATLAB (risque de crédit, risque de marché, risque opérationnel, risque systémique, risque de liquidité…) ;
Téléchargez votre exemplaire gratuit
Comment perfectionner des produits grâce à l'amélioration de systèmes intégrés de gestion des risques ;
Comment les modèles de risque peuvent être adaptés dans MATLAB pour se conformer aux nouvelles réglementations et répondre à de nouveaux types de facteurs de risque tout en réduisant le temps de calcul.
[Data ScienceTech Institute - DSTI] L'Excellence en matiere de Data Science

mardi 28 novembre 2017

DSTI est la 1ère école d'application en France aux métiers de la Data Science et de l'analyse des Big Data (Paris, Sophia, Online). Leur programme principal, le MSc in Applied Data Science & Big Data, enseigné en anglais, vise en un an à former des Data Scientists de haut niveau. Les Inscriptions pour la 2018 sont ouvertes !
Infos - Programme - Infos Candidature - Postuler

[Eng] DSTI is the 1st Graduate School in France for Applied Data Science, Big Data & Data Engineering (Paris, Sophia, Online).

Get familiar with machine/deep learning algorithms.
Learn how to understand the analysis, design, implementation & monitoring of IT/Big Data architectures.
Learn how to deploy Big Data architectures and Machine results into corporate systems, get familiar with data viz.
Get awareness of the legal consequences of data handling...
[Carriere BigData - France]

lundi 4 décembre 2017

SGCIB - Carriere Big Data Senior - La Defense : Architecte Big Data H/F

Profil : Ingénieur/Master à dominante informatique et idéalement en finance.
10 ans d'expérience en tant que développeur/se senior d'application critique en production avec des compétences/expériences sur le monde des bases de données relationnelles ou non sur une chaîne de valeur métier et bien entendu sur des sujets autour du Big Data.

Consulter l'offre - votre profil correspond ? Envoyez vos CV et lettre de motivation à sgbigdata@bigdatafr.com en ajoutant imperativement la référence BD-17000Z47

---

BigData @ Moody's Analytics France - Hadoop - Spark: Software Engineer (Saint-Cloud)

Master's Degree in Computer Science/Engineering + 3 years experience in software development.
Significant experience in C++
A first experience in Spark will be a plus
Fluent in French and a good level in English

---

BigData @ EDHEC Scientific Beta: Senior MatLab Developer - Full-time (Nice)


The successful candidate will be an experienced MatLab Developer, with significant skills in quantitative finance, calculation and back testing.
Experience in a software development role with a financial company would be a strong asset for the position.

Apply now by email - More information

---
[BigData - arXiv] BigDataFr recommends: A Big Data Analysis Framework Using Apache Spark and Deep Learning

lundi 4 décembre 2017

Subjects: Databases (cs.DB); Learning (cs.LG); Machine Learning (stat.ML)
[...] With the spreading prevalence of Big Data, many advances have recently been made in this field. Frameworks such as Apache Hadoop and Apache Spark have gained a lot of traction over the past decades and have become massively popular, especially in industries. [...]

Read more
By Anand Gupta, Hardeo Thakur, Ritvik Shrivastava, Pulkit Kumar, Sreyashi Nag
Source: www.arxiv.org
[BigData - Economie Matin] Comment l'intelligence artificielle aidera-t-elle les enfants dans leurs révisions ?

mardi 5 décembre 2017

[...] Comment mieux prendre en considération les spécificités de chaque élève sans affaiblir le collectif ? Pour certains, la solution pourrait être technologique. À l'heure où les ordinateurs élaborent des stratégies adaptatives pouvant battre les joueurs de go professionnels, pourquoi ne pourraient-ils pas proposer des stratégies pédagogiques s'adaptant à chaque élève? [...]

Lire l'article
Par Julien Seznec
Source : economiematin.fr/
---